What is USMLE Step 2 CS ?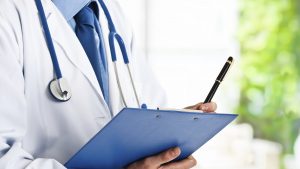 USMLE step 2 CS evaluates medical students' ability to apply medical knowledge and skills essential for patient care under supervision. It assesses the examinees on how to take history, perform physical examination and communicate with the patient. USMLE Step 2 CS uses standardized patients prepared to simulate real patients including main complaint, history, signs and symptoms and concerns about their condition.
USMLE step 2 CS needs more practice than studying. The cases are familiar and frequent in practice such as headache, abdominal pain, back pain, cough, shortness of breath, fatigue, muscle weakness etc.
These are the 4 steps to pass USMLE Step 2 CS in the first attempt.
1- Speak English, listen to news in English and communicate with your family and friends in English.
2- Read any of these books or both of them: Kaplan Core Cases  and/or  First Aid to find out how to take history, perform physical examination and discuss the case and future steps and how to write the patient notes.
3- Practice practice and practice….. Practice the cases of the book with a colleague or a family member. It is also recommended to take a course right before your test date to get constructive criticism from an expertise in order to improve your performance and guarantee your pass on the first attempt.
4-  Relax on the day before the test. Watch a movie……socialize with non-medical friends ….just relax and sleep well.